Black Market KY a healthy grocery store focused on combatting the food apartheid in the west end of Louisville, KY
What is the food apartheid?
[activist and community organizer Karen] Washington is opposed to using the expression "food desert," which she calls "an outsider term" that calls desolate places, rather than places with enormous potential, to mind. She prefers "food apartheid", which "brings us to the more important question: what are some of the social inequalities that you see, and what are you doing to erase some of the injustices?"

The Guardian, May 2018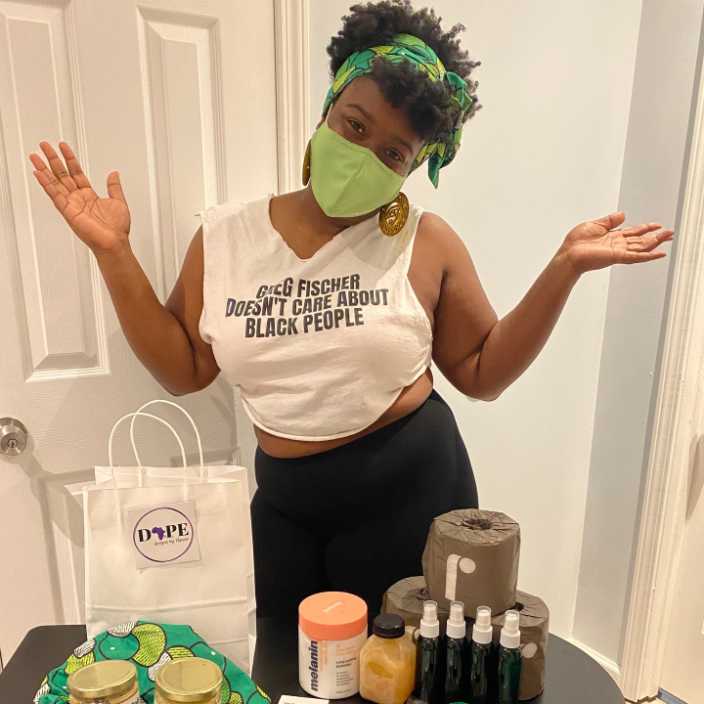 Black Market KY began in November 2020, started by abolitionist Shauntrice Martin who is also the director and founder of #FeedTheWest, a food justice program sponsored by Black Lives Matter Louisville and Change Today Change Tomorrow. After studying food apartheids in Belize, Mexico, Trinidad & Tobago, and across the U.S., Shauntrice started Black Market KY to address food insecurity.
In August 2021, Shauntrice Martin generously donated the entire Black Market KY grocery store to two of the previous assistant managers who worked in the store since Black Market KY's beginning. Jasmine Harris ( Community Organizer/ Activist) and Mitzi Wilson (Lead supervisor for Black Lives Matter's cook team) continue to uplift their community by keeping up with Shauntrice's legacy of Black Market, combating food injustice in the Westend.
Along with providing fresh produce from Black farmers in Kentucky, proudly providing healthy and affordable groceries items from black and local vendors, Black Market encourages suggestions from the community on specific items the customers and supporters would like to see in the grocery store to ensure satisfaction for all.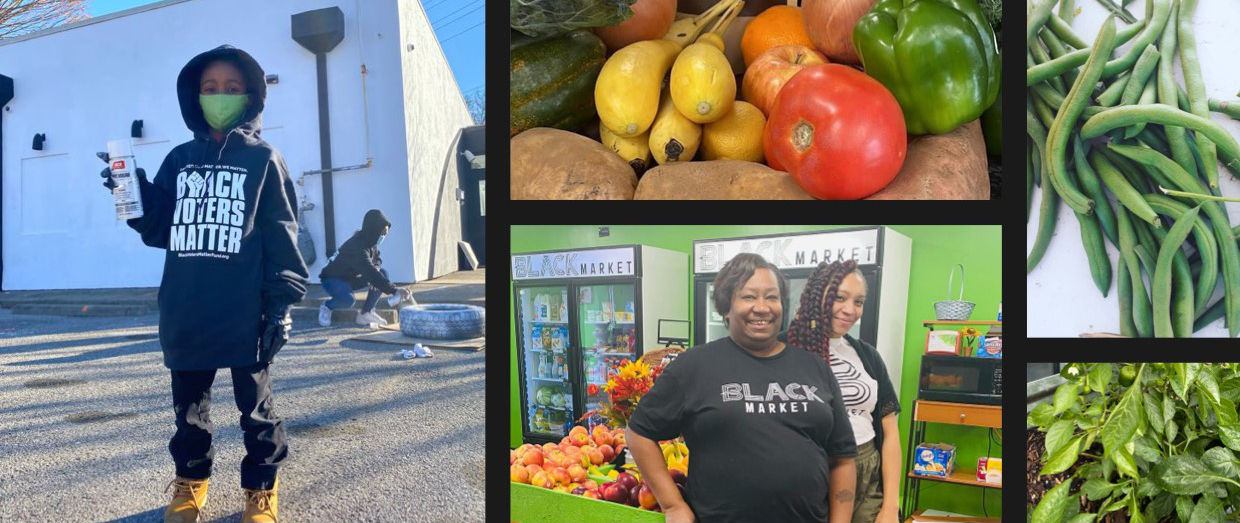 Keep up with Black Market